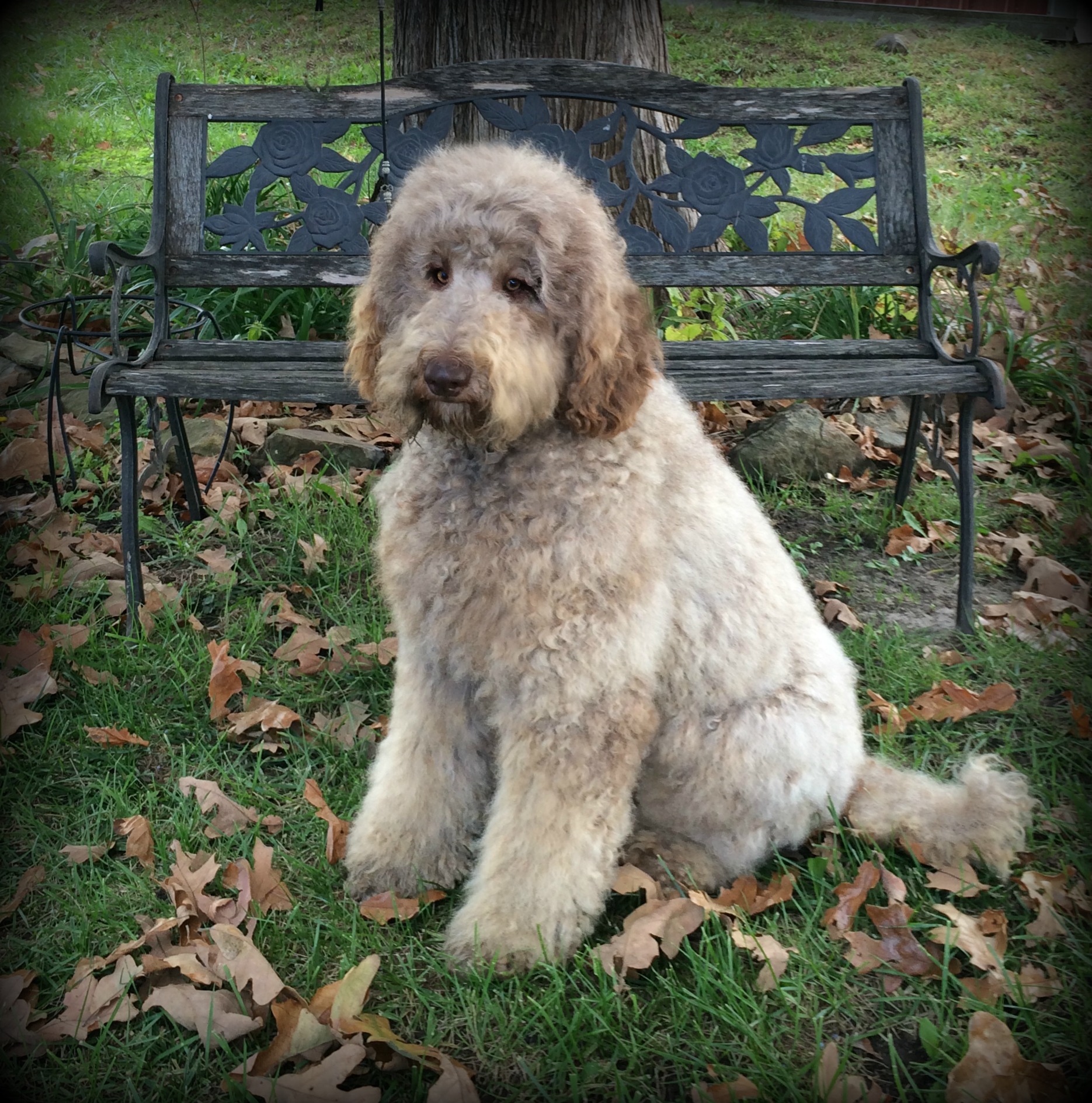 "Okefeild Acres The One Gentleman"
F1b Teddybear Standard Goldendoodle
UABR Registered
Coat Color - Cafe au Lait
Weight - 85 lbs
Height From Top Of Shoulder To The Ground - 23"
From one of our own breedings, Dagwood is an F1b Teddybear Standard Goldendoodle and is out Champion Poodle sire, Siggy, and retired F1 Standard Goldendoodle, Chanel. Dexter is kindly natured and super friendly with other dogs and people. His first litter had a rainbow of color, beautiful coat type and excellent temperaments!